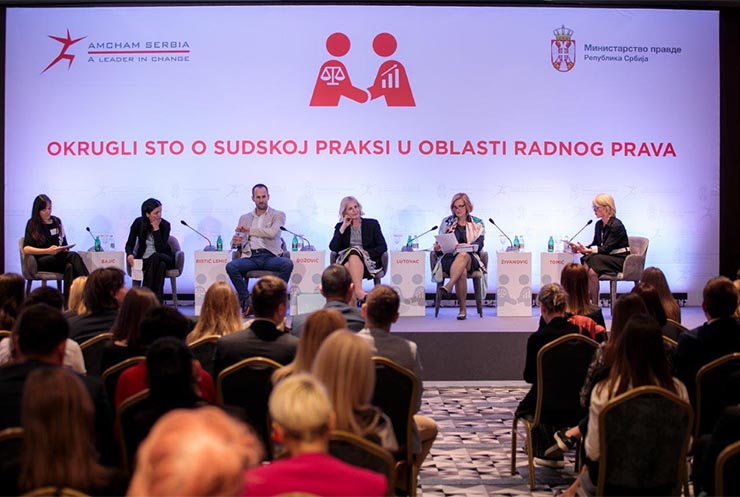 Senior partner at CT Legal moderates the Roundtable on Judicial Practice in Labour Disputes organized by AmCham
On May 27th 2019, Jovana Tomić senior partner at CT Legal co – moderated the panel discussion on judicial practice in the area of labor law, organized by the American Chamber of Commerce (AmCham) in Serbia.
Participants discussed questions of judicial practice and the interpretation of laws, and received the opinions of judges and clarification regarding different interpretation of following legal questions: cancellation of work contracts, the degradation of the solution on cancellation compensation for damages for lost payments, compensation for overtime work, the establishment of contracts for indefinite time periods, compensation for travel expenses to and from work, the rules in cases of an employee changing employers, the scheduling and allocation of working time, income due to compensation for damages in cases of illegal employment practices, as well as the organization of the judiciary and the harmonization of judicial practice.
Present for the dialogue were representatives – judges from the Supreme Court of Cassation, Magistrate Court of Novi Sad and the Third Magistrate Court in Belgrade.