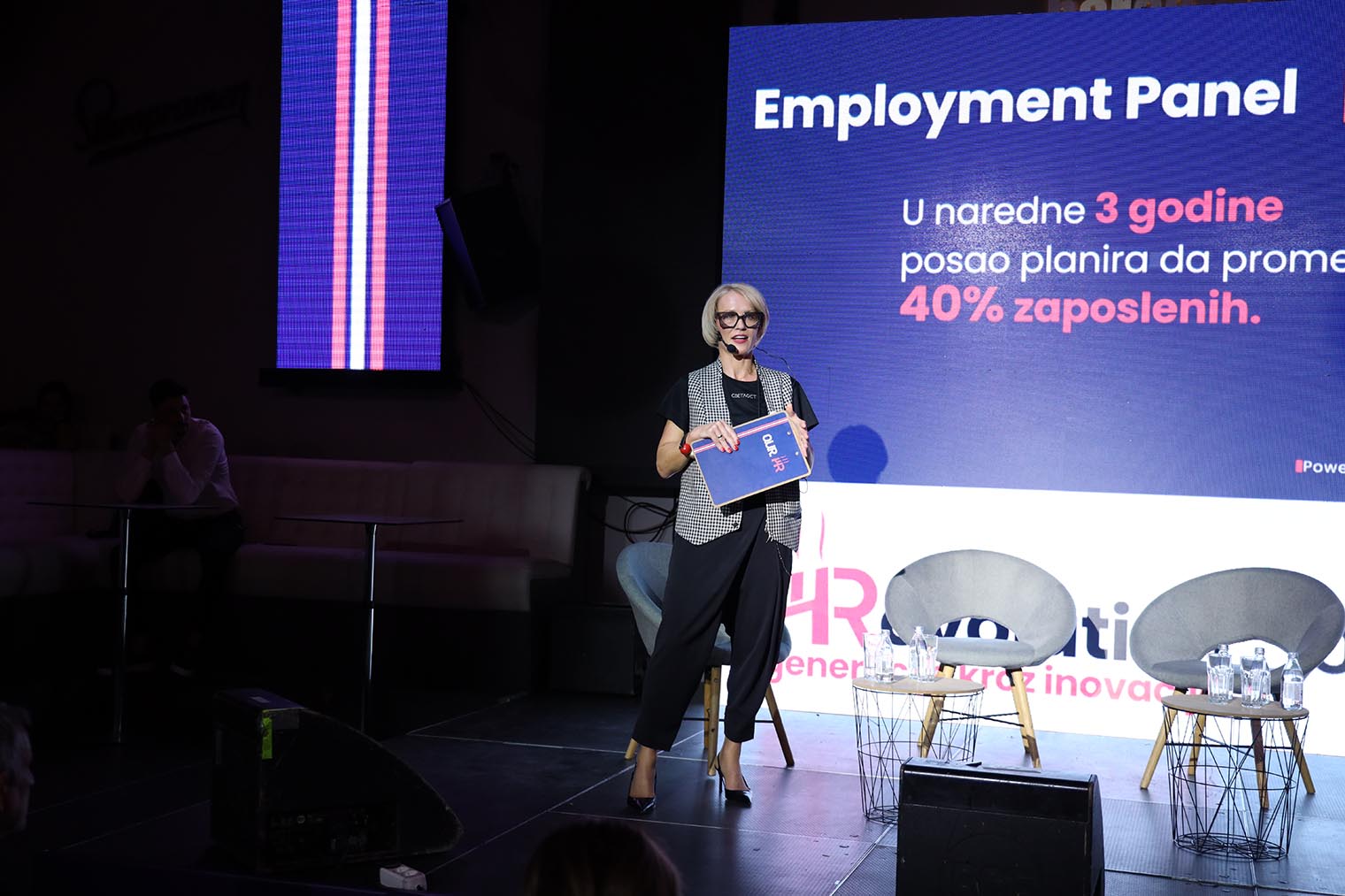 CT Legal at the HRevolution – Generations through Innovation Conference
On Thursday, October 26, 2023, the conference "HRevolution – Generations through Innovation" was held in the organization of O.U.R. HR. The conference is dedicated to trends and innovations in human resource management that contribute to business development. The conference gathered HR experts and CEOs from different industries.
CT Legal Senior Partner Jovana Tomic was the moderator of the Employment Panel, which included Sonja Ćetković CEO of Infostud, Jovana Uzelac Head of HR South East Market at Nestle, and Nemanja Čedomirović Co-Founder of Growit Agile.
As a lawyer with many years of experience in the field of employment and labor, Jovana brought a new approach to known HR topics and trends that await us in that field. What activities, projects and measures do employers undertake to attract candidates? Is the crisis mostly behind us, or is it still largely pending? What can we expect in 2024? Pay transparency – what it is and how to prepare? These are just some of the questions that the panelists gave their views on in an interesting and innovative conversation led by Jovana Tomic.